LAUNCH golo CarCare



LAUNCH'S MOST AWARD WINNING TOOL EVER!
2014- MOTOR TOP 20 AWARD
2014- PTEN INNOVATION AWARD
2014- AUTOCARE ASSOCIATIONS TELEMATIC CHALLENGE AWARD (AAIA)

REMOTE DIAGNOSTICS - IN CAR TELEMATIC DEVICE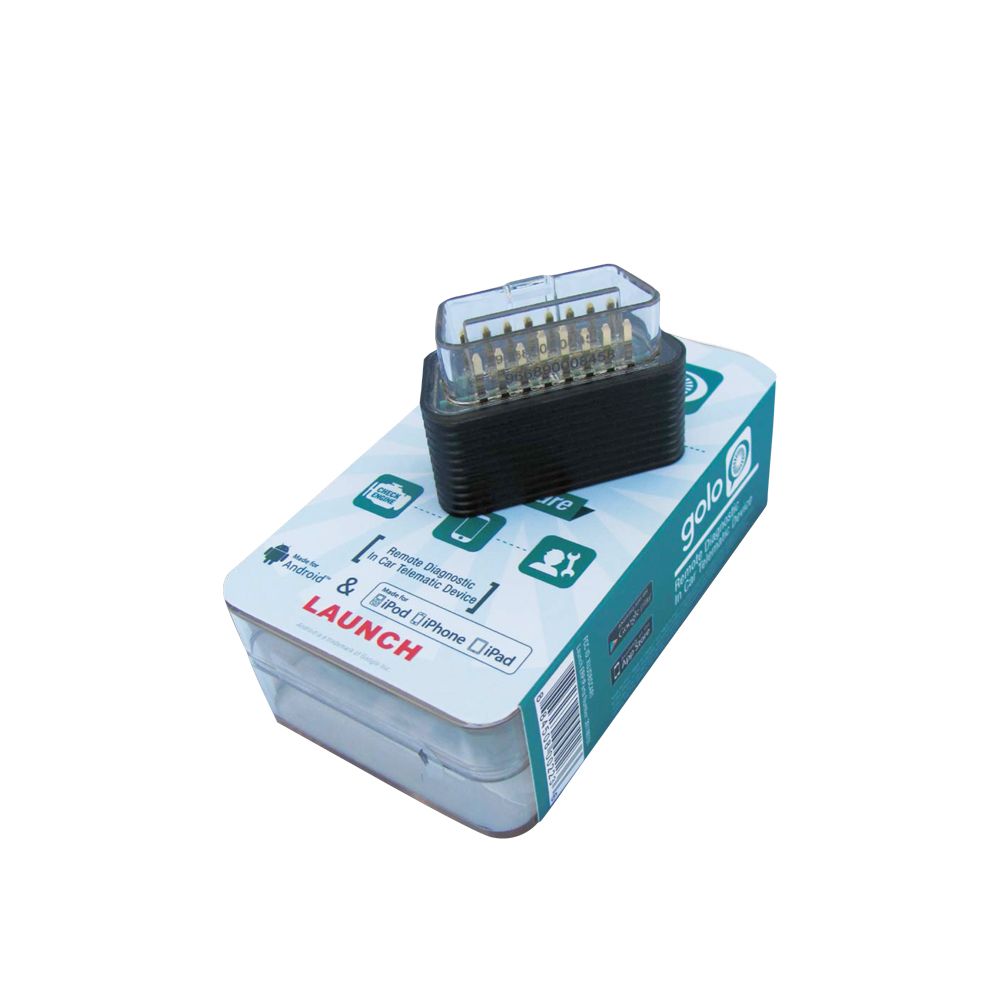 GOLO CarCare is a Telematics device for OBDII complaint vehicles 96 and newer. GOLO CarCare transmits live data via bluetooth through car owners cellphone (Android & iOS) and works in conjuction with Launch Android Platforms. Technicians can read & clear codes and review live data from thousands of miles away. With voice and text communications between you and your Customer, they will never be left stranded on the side of the road.GOLO CarCare can change OBD Diagnostics for both your repair shop and your customer experience, connecting them all together. Best of all there is no extra data plan needed with GOLO.

FEATURES & BENEFITS:

1.For use on 1996 or new OBDII complaint vehicles
2.Communicate with any Launch Android diagnostic platform
3.Real time - LIVE REMOTE ENHANCED Data for trouble shooting &
4.Diagnostics, Read and Clear Codes.
5.Voice and Text Communication between you and your customer
6.Compatable with all Apple & Android Devices
7.No Extra Data Plan Needed!
8.Your customer can drive with Confidence knowing your shop can assist them from anywhere!


GOLO HAS THE FOLLOWING ADVANTAGES:
1.Customer:
(1).GOLO gives them confidence knowing their vehicle is looked after by a professional mechanic.
(2).Security- gives the customer the comfort in knowing they won't be stranded at the side of the road.

2.Service Station/Dealership:
(1).GOLO gives an edge over the competition
(2).GOLO gives the advantage of customer retention knowing they will return and are well taken care of.
(3).GOLO gives you direct communication to the customer via text & Voice

3.Distributors:
(1).GOLO gives you the advantage of being able to sell more parts & tools
(2).GOLO gives you customer loyalty
(3).This helps increase profits

How to USE golo:
1.Plug golo Device into vehicle device OBDII port
2.Download golo CarCare app from Google play Store or iTunes
3.Register your vehicle
4.Begin vehicle communications with your shop!